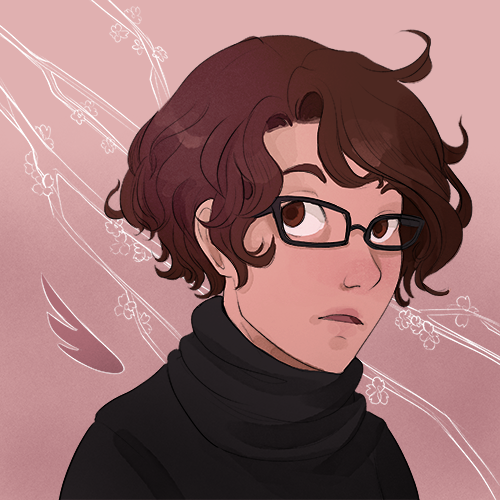 ½ girl ½ robot ½ ghost ♡ professional know-it-all ♡ hopeless wanderer ♡ half orphan ♡ solar powered ♡ occasional exile ♡ sweet & salty ♡ unfashionable femme ♡ 東京大好き ♡ only drinks decaf ♡ eats books for breakfast ♡ bleeds poetry ♡ not a lion-hearted girl


who's that girl?
name?: Meep Matsushima (松島みぃ〜ぷ)
pronouns?: she/her
orientation? lesbian
birthday?: 17 February
occupation?: librarian
Hogwarts house?: Ravenclaw
dæmon?: Iriomote cat


projects
"I don't want to write poetry..."


"I don't want to write poetry…" is an interactive horror/fairy tale poetry chapbook. (content notes: gaslighting, emotional abuse, self-injury, disordered eating)
Pixelated Paradise
In the early 00s, Pixel Ponies were all the rage on a long forgotten internet forum. Here are my ponies, out to pasture. I even made them a cute new layout to celebrate their return to the web!
social media
social media