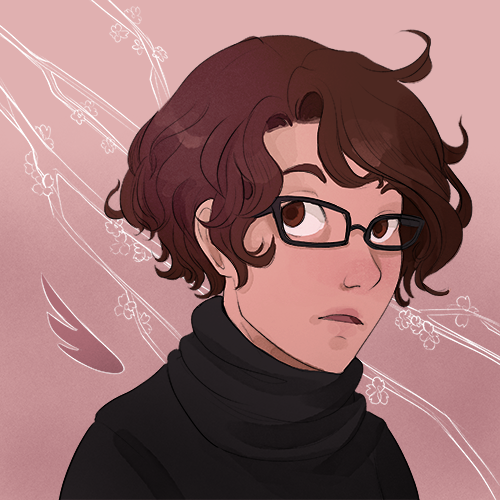 ½ girl ½ robot ½ ghost ♡ professional know-it-all ♡ part time manic pixie dream girl ♡ hopeless wanderer ♡ feminist ♡ solar powered ♡ academia exile ♡ sweet & salty ♡ unfashionable femme ♡ 東京大好き ♡ only drinks decaf ♡ eats books for breakfast ♡ bleeds poetry ♡ not a lion-hearted girl


who's that girl?
name?: Meep
pronouns?: she/her
orientation? asexual lesbian
birthday?: 17 February
occupation?: librarian
dæmon?: Iriomote cat
house?: Ravenclaw
gem?: pink fluorite


current obsessions
general?: librarianing, long walks, kidlit, microhistories, ramen, comic books
hobbies?: crochet, long walks, #shrinehoppers, reading, writing
fandoms?: (current) Steven Universe
fandoms?: (eternal) Harry Potter, His Dark Materials, Lord of the Rings/The Silmarillion, The Road to El Dorado, TSUBASA: RESERvoir CHRoNiCLE


social media
collective
Book 7
I talk too much about books, so I decided to start a blog. Follow for library life, book reviews, and judging a book by its cover. (Previously known as perfect worry.)


Pixelated Paradise
In the early 00s, Pixel Ponies were all the rage on a long forgotten internet forum. Here are my ponies, out to pasture. I even made them a cute new layout to celebrate their return to the web!